Browse Executive Interviews
By Subject
Publishing Year
Publishing Year
Interview with Paul Bracken on Midlife Crisis
February 2009 - By Dr. Nagendra V Chowdary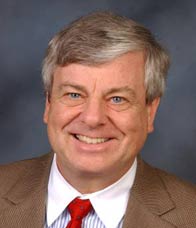 Paul Bracken is a leading expert in global competition and the strategic application of technology in business and defense. He has devoted his research and teaching to developing solutions for senior management as it deals with rapidly changing strategic developments under conditions of intense uncertainty. At Yale he designed and teaches the new MBA required course on Problem Framing, which uses scenario techniques and alternative futures to navigate and create new value in a turbulent business environment. The tools in this course are applied to business cases in private equity, technology, energy, and political risk.
| | |
| --- | --- |
| Bracken also teaches Business, Government, and Globalization, which examines the multinational corporation's strategy and structure under globalization; and strategy, technology, and war which develops technology and innovation landscapes for business and defense. Professor Bracken is rated as the best teacher in Yale's executive education programs. He has taught in corporate education programs in the US and around the world. He is a consultant to private equity funds, accounting, and insurance companies as well as to various parts of the US Government. He often leads business war games for companies facing new challenges, | |
and recently ran a game on the competitive evolution of the European asset management industry. A member of the Council on Foreign Relations, he serves on the Chief of Naval Operations Executive Panel, the Transformation Advisory Group of the US Joint Forces Command, as well as advising other parts of the Government and National Academy of Sciences Task Forces.
Useful for Understanding of:
Changes in the management education in the last decade
Relationship between war and strategy
What is midlife crisis?
Role of leadership in managing midlife change.
| | |
| --- | --- |
| Originally Published in | Effective Executive, IUP |
| Effective Executive Reference No. | 03M-2009-02-04-06 |
| IBSCDC Reference No. | INT0086 |
| Year and Month of Publication | February 2009 |
| Keywords | Paul Bracken, Changes in the management education in the last decade, Relationship between war and strategy, What is midlife crisis?, Role of leadership in managing midlife change |
1. Crisis Management Case Study
2. ICMR Case Collection
3. Case Study Volumes