Browse Executive Interviews
By Subject
Publishing Year
Publishing Year
Interview with Sreeram Iyer on Business Process Outsourcing
January 2006 - By Dr. Nagendra V Chowdary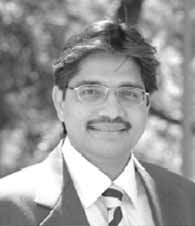 Sreeram Iyer is CEO, Scope International, subsidiary of Standard Chartered Bank, UK and is Head - Technology and Operations, India. Sreeram is an MBA from the UK, a Chartered Financial Analyst, a Company Secretary and a qualified Cost and Management Accountant.
With over two decades of professional experience, Sreeram is a seasoned multi-national banker with exposure in overseas markets and in India, handling a wide spectrum of banking services in various senior roles. Prior to joining Standard Chartered, he has been in the Financial Services Industry in Mumbai; had experience in the manufacturing industry and also did a stint in Management Consulting. Of late, he has been instrumental in the planning and growth of the Bank's Shared Services Centers. As the Group Head, he is responsible for all aspects of operations of the Shared Services Centers and providing overall strategic leadership.
Useful for Understanding of:
BPO
Issues in BPO
Attrition.
| | |
| --- | --- |
| Originally Published in | Global CEO, IUP |
| Global CEO Reference No. | 15M-2006-01-01-01 |
| IBSCDC Reference No. | INT0054 |
| Year and Month of Publication | January 2006 |
| Keywords | Sreeram Iyer, BPO, Issues in BPO, Attrition |