Browse Executive Interviews
Subject wise
Publishing Year
Publishing Year
Interview with Daniel Levinthal on Learning Organizations
July 2008- By Dr. Nagendra V Chowdary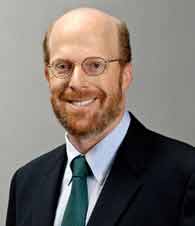 Daniel A Levinthal is the Reginald H Jones Professor of Corporate Strategy at the Wharton School, University of Pennsylvania and is the current Chair of the Management Department at Wharton. He has had a number of editorial roles at major academic journals and has an extensive publication record of over 40 articles and book chapters. Levinthal's research focuses on questions of organizational adaptation and industry evolution, particularly in the context of technological change.
Useful for Understanding of:

How to identify the need for being a learning organization
How to create learning organizations
Role of leadership in creating a successful learning organization
Concept of a learning organization - competitive necessity or a mere organizational nicety.
| | |
| --- | --- |
| Originally Published in | Effective Executive, IUP |
| Effective Executive Reference No. | 03M-2008-07-11-06 |
| IBSCDC Reference No. | INT0045 |
| Year and Month of Publication | July 2008 |
| Keywords | Daniel Levinthal,How to identify the need for being a learning organization,How to create learning organizations ,Role of leadership in creating a successful learning organization,Concept of a learning organization - competitive necessity or a mere organizational nicety. |
1. Learning Organizations Case Study
2. ICMR Case Collection
3. Case Study Volumes
Related Links
Related Case Studies