Browse Executive Interviews
Subject wise
Publishing Year
Publishing Year
Interview with David B Yoffie on Collaboration
March 2008 - By Dr. Nagendra V Chowdary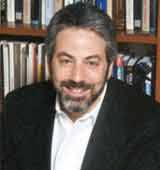 David B Yoffie is the Max and Doris Starr Professor of International Business Administration, and Senior Associate Dean, Chair, Executive Education at Harvard Business School. A member of the HBS faculty since 1981, Yoffie received his Bachelor's degree summa cum laude and Phi Beta Kappa from Brandeis University and his Masters and Ph.D. degrees from Stanford, where he was a lecturer for two years, and spent two years as a Visiting Scholar in 1995-96 and 2002- 03. Yoffie served as chairman of the HBS Strategy department
from 1997-2002 and chairman of the HBS Advanced Management Program from 1999-2002. He currently chairs Harvard's Young President's Organization program and teaches a popular MBA elective on Strategy & Technology, as well as Strategy in the Advanced Management Program.

Professor Yoffie's research and consulting have focused on competitive strategy, technology and international competition. Yoffie's activities also include being on the Boards of Directors of Intel Corporation, the National Bureau of Economic Research, and several high technology startups.When
appointed to Intel's board in 1989, he was the youngest outside director of America's largest 150 industrial corporations. Yoffie currently serves as Intel's Lead Independent Director and chair of its Executive Committee. Over the last decade, he has served on numerous boards of directors, including Charles Schwab, Spotfire, and E Ink. Yoffie has also lectured and consulted in more than 30 countries around the world. In addition, he has served as a member of the US Department of Justice's commission on international anti-trust and competition policy.
Yoffie's writings on business strategy and technology have been widely published. He is the author or editor of eight books. His latest book, coauthored with Mary Kwak, is Judo Strategy (Harvard Business School Press, 2001), which has been translated into eight languages. Using judo as a metaphor, the book explores strategic techniques for turning your competitors' strengths to your advantage. His other recent books include Competing in the Age of Digital Convergence, (Harvard Business School Press, 1997), and Competing on Internet Time: Lessons from Netscape and Its Battle with Microsoft (Free Press, 1998, co-authored with MIT Professor Michael Cusumano). Named by BusinessWeek and Amazon.com as one of the top 10 business books of 1998, Competing on Internet Time became a highly publicized component of the Microsoft-Department of Justice anti-trust trial. Yoffie has written extensively for the New York Times, The Wall Street Journal, and The Harvard Business Review, as well as numerous scholarly and managerial articles on international trade, firm strategy, and global competition in high technology industries. Professor Yoffie has published more than 100 case studies on business strategy and international management issues, which have sold more than 1,500,000 copies.
He can also be reached at dyoffie@hbs.edu
Useful for Understanding of:
Collaboration
Art of managing complementors
Identifying the complementors
Hard power and soft power
Companies' learning's from hard and soft power
Role of business school in competitive strategy.
| | |
| --- | --- |
| Originally Published in | Effective Executive, IUP |
| Effective Executive Reference No. | 03M-2008-03-04-06 |
| IBSCDC Reference No. | INT0014 |
| Year and Month of Publication | March 2008 |
| Keywords | Prof. David B Yoffie, Collaboration, Art of managing complementors, Identifying the complementors, Hard power and soft power, Companies' learning's from hard and soft power, Role of business school in competitive strategy |
1. From Competition to Collaboration Case Study
2. ICMR Case Collection
3. Case Study Volumes
Related Links
Books by Prof. David B Yoffie
David B Yoffie's weblinks
Related Case Studies