Browse Executive Interviews
Subject wise
Publishing Year
Publishing Year
Interview with Donald N Sull on Why Good Companies Go Bad
January 2007 - By Dr. Nagendra V Chowdary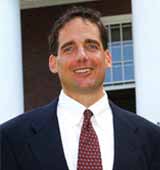 Donald N Sull is an Associate Professor of Management Practice at the London Business School, where he teaches electives on leading strategic transformation and driving strategic agility for growth. Sull has published four books, over 65 articles, book chapters and cases. Four of his six Harvard Business Review articles have been bestsellers.
His most recent book Made in China: What Western Managers can Learn from Trail-blazing Chinese Entrepreneurs (Harvard Business School Press, 2005) was named one of the top eight business books of 2005 by
the Financial Times. Why Good Companies Go Bad and How Great Managers Remake Them (Harvard Business School Press, 2005) was named a finalist for the Academy of Management's Outstanding Management Book Award, listed among the top ten business books of the year by business publications around the world, and translated into eight languages. Sull's academic research has won honors including the George S. Dively Award for outstanding dissertation and the Newcomen Prize for the best paper in business history

Sull has won teaching awards at the London Business School and Harvard University. He is
the Faculty Director of the Global Business Consortium, an executive education program designed to accelerate multinationals' ability to create and sustain radical performance improvement which includes Oracle, Emirates Airline, Mars/Masterfood, Standard Chartered Bank, SKF and BT. He is a core faculty member on the London Business School's Senior Executive Programme, and teaches an open program on driving strategic agility. He has consulted to multinationals around the world including Procter & Gamble, Royal Bank of Canada, Standard Chartered Bank, Roche, Nokia, Samsung Electronics, Danone, Pricewaterhouse - Coopers, Millennium Pharmaceuticals, ACNielsen, Compaq Computer, Ericsson, TDC Mobile, Credit Suisse First Boston, and LG Electronics, among others.
Sull has received his AB, MBA, and doctorate from Harvard University, and served as a professor of entrepreneurship at the Harvard Business School. Prior to academia, Sull worked as a consultant with McKinsey & Company, and as a management-investor with the leveraged buyout firm Clayton, Dubilier & Rice. He remains active in private equity as an advisor and investor.
He can also be reached at dsull@london.edu
Useful for Understanding of:
Definition of Good Companies
'Active Inertia'
Triggers/Signals to identify 'Active Inertia'
Strategies to overcome 'Active Inertia'
The Role of Leadership in Bailing Companies out of 'Active Inertia'.
| | |
| --- | --- |
| Originally Published in | Effective Executive, IUP |
| Effective Executive Reference No. | 03M-2007-01-04-06 |
| IBSCDC Reference No. | INT0012 |
| Year and Month of Publication | January 2007 |
| Keywords | Donald N Sull, Definition of Good Companies, Active Inertia, Triggers/Signals to identify Active Inertia, Strategies to overcome Active Inertia, The Role of Leadership in Bailing Companies out of Active Inertia |
1. The Good, the Bad and the Ugly Case Study
2. ICMR Case Collection
3. Case Study Volumes
Related Links
Books by Donald N Sull
Donald N Sull's weblinks
Related Case Studies