Browse Executive Interviews
By Subject
Publishing Year
Publishing Year
Interview with George Wright on Decision Making
May 2008 - By Dr. Nagendra V Chowdary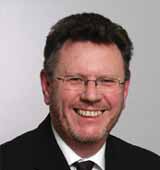 George Wright is Professor of Management at Durham Business School, UK. He previously held academic positions at Leeds University Business School, London Business School, and Strathclyde Graduate Business School, where he was Deputy Director. Recently, he was a visiting Professor at the Athens University of Economics and Business. George has undertaken a wide range of consultancy and workshop-based assignments in scenario thinking and decision analysis. He has designed and delivered management development workshops on decision-making, scenario thinking, and strategic analysis, for a variety of public and private sector organizations in the EU. His recent clients include Mitsui- Babcock and the Royal Bank of Scotland. George's books include Decision Analysis for Management Judgmen (3rd Edition, Wiley 2004, coauthored), Strategic Decision making: A Best Practice Blueprint (Wiley, 2001), and The Sixth Sense: Accelerating Organizational Learning with Scenarios (Wiley, 2002, coauthored). His short, easy-to-read paper on strategic inertia entitled "The Psychology of Why Organizations are slow to Adapt and Change – And What Can Be Done About It" appeared in the Journal of General Management in 2004.
He can also be reached at george.wright@durham.ac.uk
Useful for Understanding of:
When does decision making become strategic?
Parameters that define the quality of a decision
Training methodologies for an effective decision maker.
| | |
| --- | --- |
| Originally Published in | Effective Executive, IUP |
| Effective Executive Reference No. | 03M-2008-05-14-06 |
| IBSCDC Reference No. | INT0069 |
| Year and Month of Publication | May 2008 |
| Keywords | George Wright, When does decision making become strategic, Parameters that define the quality of a decision, Training methodologies for an effective decision maker |
Related Links
George Wright's weblinks
Related Case Studies
Ad