Browse Executive Interviews
By Subject
Publishing Year
Publishing Year
Interview with David Ahlstrom on Global Economy and Global Managers
October 2008 - By Dr. Nagendra V Chowdary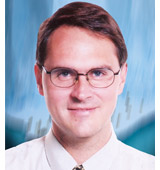 David Ahlstrom is a professor in the Department of Management at The Chinese University of Hong Kong. He has a PhD in management from New York University and an MBA from the University of Hawaii.
Ahlstrom taught for several years in the US before coming to Hong Kong. He has taught in Hong Kong for 12-years in the areas of organizational behavior, international management, and the management of technology and innovation.
He has published articles in over 50 refereed journals and books such as Academy of Management Review, Strategic Management Journal, Entrepreneurship Theory & Practice, SAM Advanced Management Journal, and Asia Pacific Journal of Management. His research interests include management in Greater China; venture capital and entrepreneurship; and management and organizational history. Ahlstrom consults and trains in the areas of management of innovation and the science and practice of influence.

Useful for Understanding of:
Strategic inflection points/touch points during the last hundred years of corporate history
Lessons from the last hundred years of business offer to the new businesses
The new frontiers of competition and who are likely to be the major winners in these frontiers?
The new economic consensus and the new business order.
| | |
| --- | --- |
| Originally Published in | Effective Executive, IUP |
| Effective Executive Reference No. | 03M-2008-10-07-06 |
| IBSCDC Reference No. | INT0072 |
| Year and Month of Publication | October 2008 |
| Keywords | Prof. David Ahlstrom, Strategic inflection points/touch points during the last hundred years of corporate history, Lessons from the last hundred years of business offer to the new businesses, The new frontiers of competition and who are likely to be the major winners in these frontiers?, The new economic consensus and the new business order |
1. The Soviet Economy Case Study
2. ICMR Case Collection
3. Case Study Volumes